Titan hiscores

| | | |
| --- | --- | --- |
| 1 | razoder | 4:20:11 |
| 2 | dan | 3:14:21 |
| 3 | oz | 3:07:27 |
| 4 | oz | 3:06:44 |
| 5 | moomoo | 2:34:21 |
| 6 | lee | 2:33:59 |
| 7 | blaa | 2:05:31 |
| 8 | moomoo | 2:05:17 |
| 9 | lee | 2:05:14 |
| 10 | schmalzlocke | 2:04:55 |
| 11 | lobster cat | 2:01:43 |
| 12 | psyco | 1:43:10 |
| | | |
| --- | --- | --- |
| 13 | razoder | 1:39:19 |
| 14 | stettin palver | 1:38:38 |
| 15 | noah rusnock | 1:33:18 |
| 16 | bubis | 1:26:44 |
| 17 | isidith | 1:16:56 |
| 18 | razoder | 1:16:15 |
| 19 | mindedie | 1:16:08 |
| 20 | isidith | 1:15:53 |
Saturn hiscores

| | | |
| --- | --- | --- |
| 1 | zerokool | 6:34:35 |
| 2 | jonestown | 2:34:38 |
| 3 | moomoo | 2:33:34 |
| 4 | zerokool | 1:40:07 |
| 5 | isidith | 1:39:25 |
| 6 | schmalzlocke | 1:39:10 |
| 7 | zerokool | 1:29:10 |
| 8 | s | 1:17:06 |
| 9 | isidith | 1:16:05 |
| 10 | bbt | 1:15:25 |
| 11 | rheana | 1:15:24 |
| 12 | razoder | 1:11:42 |
| | | |
| --- | --- | --- |
| 13 | jonestown | 1:08:33 |
| 14 | mik | 1:02:49 |
| 15 | mik | 1:00:21 |
| 16 | restart | 0:59:01 |
| 17 | lobster cat | 0:58:59 |
| 18 | lobster cat | 0:58:28 |
| 19 | lobster cat | 0:58:27 |
| 20 | rheana | 0:58:19 |
Mars hiscores

| | | |
| --- | --- | --- |
| 1 | wolf | 2:34:14 |
| 2 | yj | 2:06:42 |
| 3 | zerokool | 1:26:49 |
| 4 | zerokool | 1:16:13 |
| 5 | schmalzlocke | 1:16:13 |
| 6 | dynamik | 1:15:26 |
| 7 | gaurakh | 1:15:01 |
| 8 | jr | 1:12:36 |
| 9 | zerokool | 1:10:57 |
| 10 | j9 | 1:09:36 |
| 11 | lobster cat | 1:05:41 |
| 12 | j9 | 1:03:19 |
| | | |
| --- | --- | --- |
| 13 | zerokool | 0:59:31 |
| 14 | zerokool | 0:57:51 |
| 15 | jr | 0:57:23 |
| 16 | collin | 0:57:12 |
| 17 | mindedie | 0:56:53 |
| 18 | yj | 0:56:30 |
| 19 | isidith | 0:56:27 |
| 20 | mik | 0:56:15 |
Moon hiscores

| | | |
| --- | --- | --- |
| 1 | jr | 3:15:26 |
| 2 | yur | 2:23:05 |
| 3 | addz | 2:14:10 |
| 4 | survival | 1:49:11 |
| 5 | yj | 1:39:07 |
| 6 | survival_holli | 1:38:46 |
| 7 | grilvhor | 1:31:35 |
| 8 | maximus | 1:26:33 |
| 9 | tad | 1:23:45 |
| 10 | gaurakh | 1:20:52 |
| 11 | ever | 1:17:47 |
| 12 | macbaine | 1:16:52 |
| | | |
| --- | --- | --- |
| 13 | lagomkk | 1:16:48 |
| 14 | isidith | 1:16:39 |
| 15 | kovyn | 1:15:59 |
| 16 | dan | 1:15:39 |
| 17 | mek | 1:11:36 |
| 18 | bryan | 1:08:09 |
| 19 | yj | 1:05:59 |
| 20 | 77_endless | 1:05:34 |
Earth hiscores

| | | |
| --- | --- | --- |
| 1 | mekira | 1:58:55 |
| 2 | 77_survival | 1:54:07 |
| 3 | michael | 1:40:21 |
| 4 | mekira | 1:40:12 |
| 5 | survival_holli | 1:39:32 |
| 6 | 77_endless | 1:39:09 |
| 7 | 77_survival | 1:24:10 |
| 8 | robbo | 1:23:59 |
| 9 | michael | 1:22:18 |
| 10 | phan | 1:17:36 |
| 11 | mad max | 1:17:32 |
| 12 | mekira | 1:17:11 |
| | | |
| --- | --- | --- |
| 13 | blaise | 1:16:39 |
| 14 | grimmeld | 1:16:00 |
| 15 | mad max | 1:16:00 |
| 16 | deth | 1:10:15 |
| 17 | 77_survival | 1:06:15 |
| 18 | ron | 1:05:19 |
| 19 | zach | 1:04:59 |
| 20 | isidith | 1:03:43 |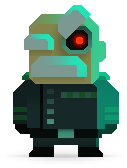 BANNED >
Keep it clean!
No naughty words now kids, or you will be banned!
Sometimes though our filtering robot gets a bit carried away so you might get banned accidently - if you've entered 'SCUNTHORPE' for example.
If this happens just drop us a line using our contact form and we'll get you un-banned, or not if you deserve it. :)
Search for a score
Currently showing the best scores for the name entered below. Click the Show all button to go back to the complete list of hiscores.