Today's hiscores

| | | |
| --- | --- | --- |
| 1 | MAMY E6AL | 1869850 |
| 2 | 312312 | 854150 |
| 3 | EYAL | 825400 |
| 4 | JACK | 732650 |
| 5 | JACK | 723250 |
| 6 | 312312 | 677400 |
| 7 | JACK | 663700 |
| | | |
| --- | --- | --- |
| 8 | JACK | 661350 |
| 9 | JACK | 643950 |
| 10 | BERZERKEROR | 610200 |
SERVER TIME: 22:22
Yesterday's top scores

2013-12-12
| | | |
| --- | --- | --- |
| 1 | QRS | 2456000 |
| 2 | QRS | 2185800 |
| 3 | DUSKWATCHER | 1322600 |
| 4 | DUSKWATCHER | 1188200 |
| 5 | DUSKWATCHER | 1188050 |
| 6 | EVERIENE | 1072650 |
| 7 | EVERIENE | 1002650 |
| | | |
| --- | --- | --- |
| 8 | EVERIENE | 980350 |
| 9 | BLUBI | 671100 |
| 10 | PHABHIUS | 216450 |
Hiscores - last 30 days

2013-11-16
| | | |
| --- | --- | --- |
| 1 | DTTB | 3095700 |
| 2 | DAMN | 2628250 |
| 3 | DTTB | 2515650 |
| 4 | QRS | 2456000 |
| 5 | SEAN | 2385100 |
| 6 | SOVOROG | 2367650 |
| 7 | BAH | 2280800 |
| | | |
| --- | --- | --- |
| 8 | YAA | 2262250 |
| 9 | ZDZISAW77 | 2242300 |
| 10 | ZDZISAW77 | 2222800 |
All-time hiscores

2012-03-03
| | | |
| --- | --- | --- |
| 1 | DEVION | 12662800 |
| 2 | CUZ | 8934250 |
| 3 | NEXT | 8739600 |
| 4 | JIEPIE | 3637250 |
| 5 | MERVINN | 3491850 |
| 6 | SUDAZIMA | 3463600 |
| 7 | SIRRANDOM | 3405850 |
| | | |
| --- | --- | --- |
| 8 | BODGE | 3233700 |
| 9 | SOCLOSE | 3215600 |
| 10 | KAOS | 3190300 |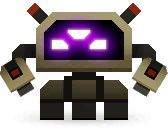 BANNED >
Keep it clean!
No naughty words now kids, or you will be banned!
Sometimes though our filtering robot gets a bit carried away so you might get banned accidently - if you've entered 'SCUNTHORPE' for example.
If this happens just drop us a line using our contact form and we'll get you un-banned, or not if you deserve it. :)
Search for a score
Want to just see all of your own scores, or a friends? Pop the name into the box below and click the button!